The Achieve Project
Helping those with SEND to create eye-catching material to stand out to employers
What is the Achieve Project?
The Achieve Project was a collaborative project set up by 'Superpeople' working with Disability Rights UK and Bournemouth AUB (graphic design 2nd year students). This was a local pilot project which needed to recruit a number of SEND people to take part. To meet this need Bournemouth AUB worked with 14 young adults from SWRAC who have additional needs.
This was run as a mutual aid and knowledge sharing project and it had 3x main aims:
1. The person with additional needs (SWRAC's learners) receives highly designed self-promotional products which will build their confidence and support them in their search for employment.
2. The Arts University students have the opportunity to engage with a social change project, build empathy and gain knowledge about the barriers people with additional needs face.
3. Superpeople get to challenge wider societies perceptions of difference, and support employers to think differently about who and how they recruit.
The Arts University students worked with the SWRAC learners to create some eye-catching self-promoting material.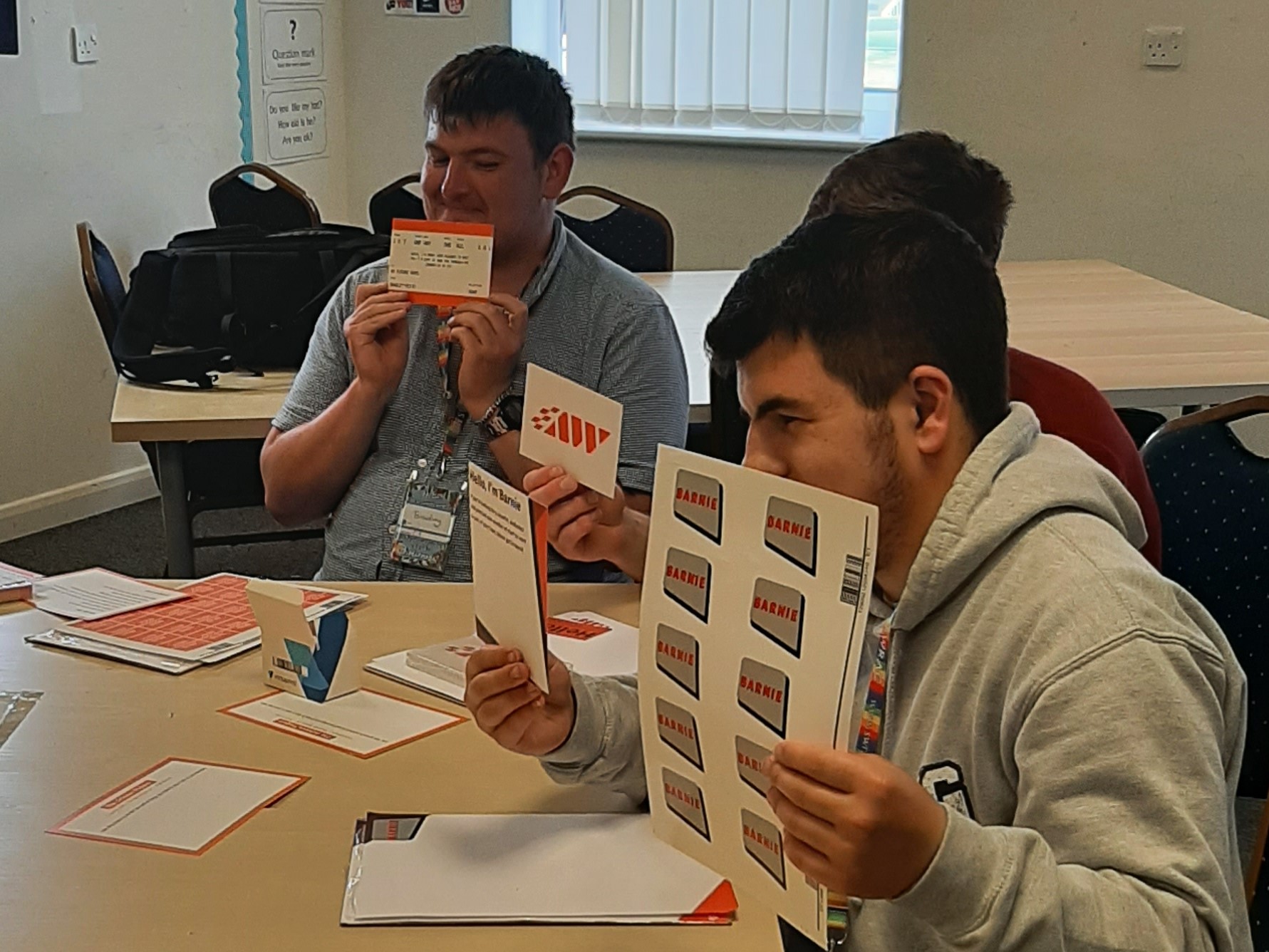 The impact on our learners
The aim of this project was to provide the learners with self-promoting material to help increase their chances of employment. During this journey our learners self-confidence and communication skills improved dramatically and several have already had job outcomes as a result of this project.
When the project finished some of the learners expressed how it made them feel:
"I'm overwhelmed and the end result is fantastic"
"This makes me feel really happy that people care about me and they are trying to help me with what I want to do in the future"
"This has made me feel more confident about myself"
Have a listen to one of our learners talking to the BBC about this project:
"People with SEND make really amazing employees! Statistics have shown that they have far less sick days every year on average compared with other employees, are far more reliable and always turn up to work on time! They are an extremely valuable asset to the workplace. We hope to work with employers to change the employers views, helping them to understand that young adults with additional needs have a lot to offer and can become an important member of their team." Adrian Gunner (SWRAC MD/Principle)